Description
Name: 3D printer control board V1.0 MKS-MINI integrated board set
Contain
MKS-MINI one;
Hot bed control module: MOS MKS module
Display 1: 2004
The deals, especially suitable for single head printer, limited edition of 300 sets, while stock lasts.
Design key points:
1, the use of better performance of the DRV8825 driver A4988;
2, USB to serial port module with the same Mega2560 16U2 Arduino;
3, the installation hole position and Mega2560 Arduino is exactly the same, the area is a little big;
4, not with a hot bed heating output, but there is a hot bed thermal interface and thermal control signal interface, can buy the MOS MKS module to control the hot bed;
5, power supply 7805, more stable and reliable than 1117, but only supports 12V!
1, MKS-MINI is a base for research and development of a customer base for a single printer without a need to heat the bed, special optimization research and development of a product launch.
2, take full account of stability, heat dissipation, ease of use issues, through continuous printing reliability test.
3, if there is a need to contact the owner.
Product use please refer to: http://flyway97.blog.163.com/blog/static/222032041201493145832542/
Characteristic advantage:
1, the function of all the functions on a board, to solve the problem of Ramps1.4 composite interface, easy to trouble.
2, using TI's DRV8825 as the driving motor, performance far exceeds the 4988, the SOP package, better heat dissipation, the default by 16 segments, jumper support 32 subdivision.
3, the circuit board uses the high quality 4 plate, and has specially made the heat dissipation optimization processing; ramps is the 2 plate.
4, the use of high quality MOSFET tube, better heat dissipation.
5, the use of mature 7805 dedicated power chip, only to support the 12V power input, solve the problem of Mage2560 1117 chip fever.
6, using the same Mega2560 installation hole, but the area is slightly larger, using the same 16U2 and Mega2560 to the serial driver.
7, the firmware can use the open source firmware Marlin, configuration and ramps1.4 is the same, can directly replace Ramps1.4.
8, can be directly connected to the Ramps1.42004LCD control board and 12864LCD control board.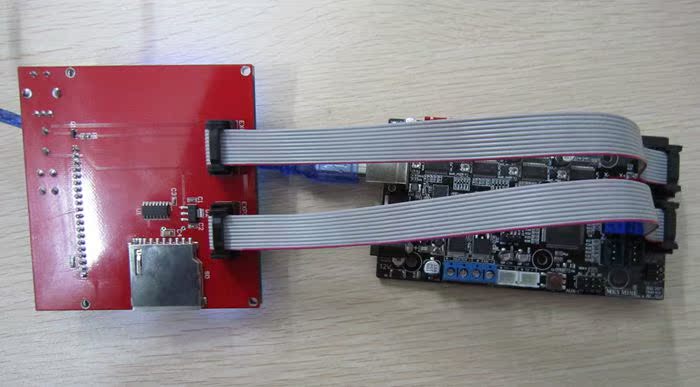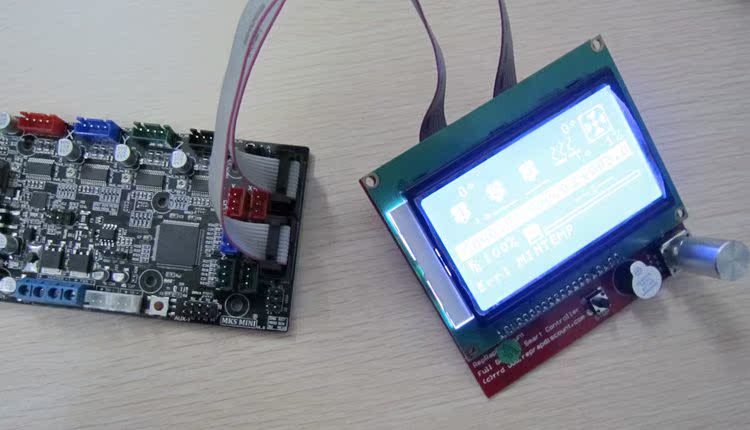 8825 current test method: MINI V1.0 MKS motor drive chip is 8825.
The formula for calculating the maximum load current: V_REF, I=V_REF*2 measurement, see the following.

 
Pin diagram: