TranscenTEC, a Chongqing-based 3D printing startup, is sinking its teeth into the burgeoning dental market for 3D-printed dentures and false teeth.
Located at Liangjiang New Area's Jintai Intelligent Industrial Park, TranscenTEC is the first company in Chongqing to enter the market, in the preliminary stages of developing 3D technologies for the medical market.
Xu Xin, cofounder of TranscenTEC, said that 3D printing is becoming a better option for more and more industries.
"3D printing technology has greater precision than traditional manufacturing production," Xu said.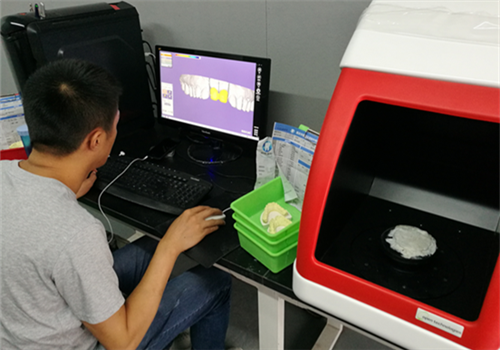 A staff member at Chongqing-based TranscenTEC makes a 3D design for a false tooth prior to printing. [Photo/liangjiang.gov.cn]
So far, the company has purchased a traditional false teeth production and processing factory and updated its technologies to produce 3D-printed false teeth.
"The updated factory will be able to increase production by tenfold," Xu added.
"We can produce about 5,000 false teeth a month by applying 3D printing technology and a single 3D printer can take place of five senior workers, cutting labor costs."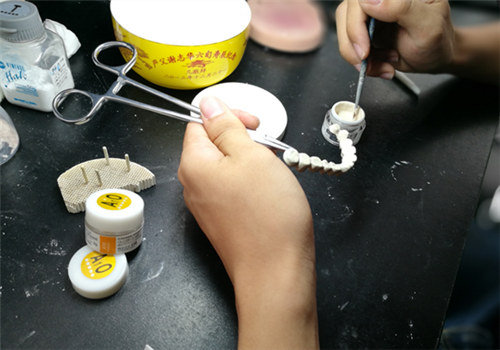 After printing, the teeth can then be applied to make dentures. [Photo/liangjiang.gov.cn]
Currently, TranscenTEC has a monthly production value of 150,000 yuan ($22,500), already a vast increase on the former factory's 20,000 yuan production value.
The company is now trying to build a 3D printing information service platform to better connect demand and supply for 3D printing. Users will be able to choose models and products and even supply their own 3D designs via the platform.